This Heat Activated Deep Conditioner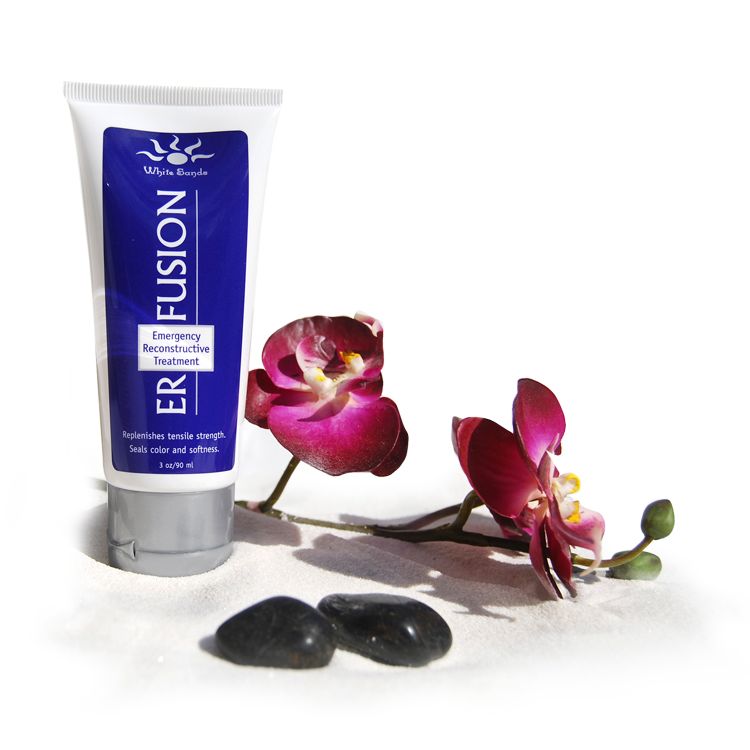 Have dull, frizzy, brittle, dry hair? No matter your hair emergency, White Sands Haircare's emergency reconstructive treatment ER Fusion offers rescue.This deep conditioner helps to prevent and heal dryness and breakage, while intensely softening all hair types. This heat activated treatment replenishes hair from the inside out. A complex set of amino cystines, the smallest proteins available with strengthening properties, repair this damage by absorbing into each strand.

The crème's ingredients offer a micro-shield to seal in hair color, while lemon grass further enhances color with a high gloss. Utilizing a skin care delivery system, this mico-shield serves as a second breathable skin for hair, delivering moisture from the inside out to eliminate frizz. As nature's most sophisticated moisturizers, ER Fusion's weightless quaternaries further balance and adjust color.

Increased flexibility, softness, shine and volume will emerge, guarding against future and current breakage patterns.

How to Use:
Comb ER Fusion through clean, damp hair.
Apply heat with a blow dryer to hair for 20 minutes and then rinse.
Disclosure:
No compensation was offered or taken in exchange for this feature article. I have no affiliation to any of these brands or retailers mentioned and any opinions expressed are my own.